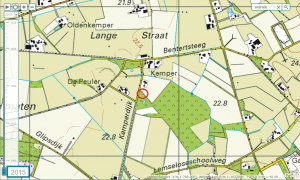 Born 22-12-1918 in Belfry, Montana, USA.
Deceased 16-07-1944 in Germany – 25 years.
Parents Franklin Kenneth and Hazel Dell London nee Wilkinson from Belfry, Carbon, Montana, USA.
Married in April 1943 with Grace E. London nee Hines.
Second Lieutenant (pilot) USAAF – Service no. O/743350.
Army Air Forces – 364th Fighter Group, 383 AAF Fighter Squadron.
With his Lockheed P-38 (serienr. 42-67223) crashed on the Kemperdijk in Lemselo on 08-03-1944 at 16.30 h. and by Germans deported badly injured. As a warprisoner he died of his injuries on 16-07-1944 in a German Hospital.
Kenneth grew up in a family of five childern at Belfry. His father was a peacekeeper in Carbon. Kenneth married Grace Hines in 1943. She remarried in 1965 with Williard E. Colson en passed away in 1968.
Kenneth switched armies from the U.S. Cavalerie to the United States Army Air Forces.
Buried: Golden Gate National Cementery grave K 106 at San Bruno, California.
On the occasion of 75 years of Freedom, a memorial sign was unveiled at the crash place in March 2020.