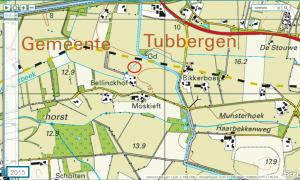 Born 24-01-1923 in Avondale, Alabama.
Deceased 21-09-1944 in Saasveld, gem. Weerselo – 21 years.
Z.v. Oscar Lee Sr. and Willie Freeman Cagle nee Gray from Avondale, Birmingham, Alabama, USA.
Married in 1942 with Norma Cagle nee Cruse.
Royal Canadian Air Force. Second Lieutenant (piloot) RCAF. Idnr. O/824410 U.S. Army – Eigth Air Force, 56th Fighter Group, 63e Squadron.
With his plane Thunderbolt UN-C (serienr. 42-26316) he took part in Market Garden. In a fight wit a German Focke-Wulf plane, he crashed up north of de Bellinckhofweg in Saasveld, near the border of Weerselo.
Oscar grew up in Avondale in a family with three children. Oscar was a well-known football player. After high school he married with his former classmate Norma Cruse. On the 28th of February 1945 their daughter Lee Ann was born. Unfortunately she never got to know her father. Norma remarried with John Paul Scott.
After a 16 month long training he left in July 1944 to Eight Air Force base in Boxted, England. On the 21 of September his life ended during the operation Market Garden.
Buried on 22 of September 1944 at the R.K. Cementery in Weerselo, Afterwards transfered to Margraten and reburied in 1949 at the Forest Hills Cementery at Woodlawn (USA-AL).
Warmemorial in Avondale. In may of 2013 'Woodlawn High School' at Birmingham, Alabama made a documentary. They also have placed a memorial stone.
Awarded with the 'Air Medal with Oak Leaf Cluster'.
On the occasion of 75 years of Freedom, a memorial sign was unveiled at the crash place in March 2020.