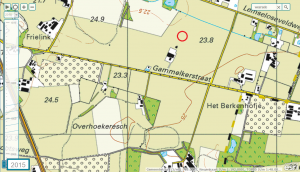 R.K. Begraafplaats in Weerselo
406e  Squadron – Royal Canadian Air Force
Two men crew, crashed on March 23, 1945 in Gammelke –  city of Weerselo.
Havilland DH, 98 Mosquito NF-Mk – MM744 HU-G
Night reconnaissance flight over Twente and Germany.
Shot at 22.15 h.
Crashed on the 23rd of March at Gammelke – Deurningerstraat/Postweg.
The machine was completely destroyed en the crew past away. The remains were dumped the next day by bystanders under command of the Germans in a 'cowpool' of Bosscha on the Gammelkerstraat. The pit was closed and made even with the ground.
Buried on March 27 at the R.K. Begraafplaats in Weerselo.